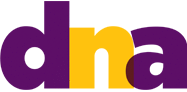 Pakistan militants kill 8 of minority Shia community
Published: Friday, Apr 22, 2011, 14:51 IST
Place: ISLAMABAD | Agency: PTI
At least 8 of over 30 members of minority Shia community, taken hostage by militants in Pakistan's restive tribal belt, have been killed and their bodies burnt by their abductors, media reports today said.
Pro-Taliban militants had abducted over 30 people during attacks on two convoys of vehicles carrying Shias in the Kurram tribal region on March 25.
There has been confusion about the exact number of people kidnapped, with some reports stating that 45 Shias were taken hostage.
Militants burnt the bodies of eight persons after ruthlessly slaughtering them, The Frontier Post newspaper quoted its sources as saying.
The mutilated bodies were handed over to members of the Shia Turi-Bangash tribe in Kurram Agency yesterday.
Another report, from the tribal region, said the militants beheaded the eight persons.
The attack last month occurred despite a peace deal signed by rival Shia and Sunni tribesmen earlier this year.
It was widely reported that the Haqqani militant network based in North Waziristan tribal region was involved in brokering the deal.
Following the attack, the strategic Tall-Parachinar road, which connects Kurram Agency to Khyber-Pakhtunkhwa capital Peshawar, was closed.
The local political administration, security forces and a grand tribal jirga could not succeed in recovering the kidnapped Shias despite several attempts to negotiate with the abductors. The militants freed five women and seven children.
Tension has gripped the region after the attack. Local residents have expressed their disappointment and criticised the political administration and law enforcement agencies for their failure to rescue the kidnapped people even after a lapse of nearly a month.
SOURCE:
http://www.dnaindia.com/world/report_pakistan-militants-kill-8-of-minority-shia-community_1534849