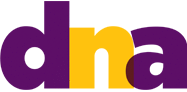 Ten Shia community members killed in Pakistan's sectarian violence
Published: Sunday, Mar 13, 2011, 16:07 IST | Updated: Sunday, Mar 13, 2011, 22:32 IST

Place: Peshawar | Agency: PTI
Ten members of the minority Shia community were killed and seven more injured when unidentified gunmen attacked a bus in an area in northwest Pakistan that has been hit by sectarian violence in recent months, officials said.
The gunmen targeted the bus near Mammo Khwar area inHangu district of Khyber-Pakhtunkhwa.
No group claimed responsibility for the attack.
Eight persons in the bus were killed instantly. Two of the nine persons injured in the attack died later in hospital. All the victims were members of the Shia Turi tribe.
Police chased the attackers and killed three of them, officials said. Four attackers were arrested, they said.
The bus was coming from Parachinar, the main town ofKurram tribal region, to Hangu city.
Hangu district borders the lawless Kurram Agency, where hundreds of people have died in sectarian clashes over the past three years.
Hangu too has witnessed several attacks on the minority Shia sect.
The Peshawar-Parachinar road, which connects the capital of Khyber-Pakhtunkhwa and Kurram Agency, was closed for almost three years due to sectarian tension in the region. It was recently reopened to traffic after clearance by the administration.
Following Sunday's attack, authorities closed the road for all traffic, officials said.
Turi tribesmen of Kurram Agency staged a protest against the killings and demanded that the government should bring the killers to justice
SOURCE:
http://www.dnaindia.com/world/report_unidentified-gunmen-kill-8-in-northwest-pakistan_1519407